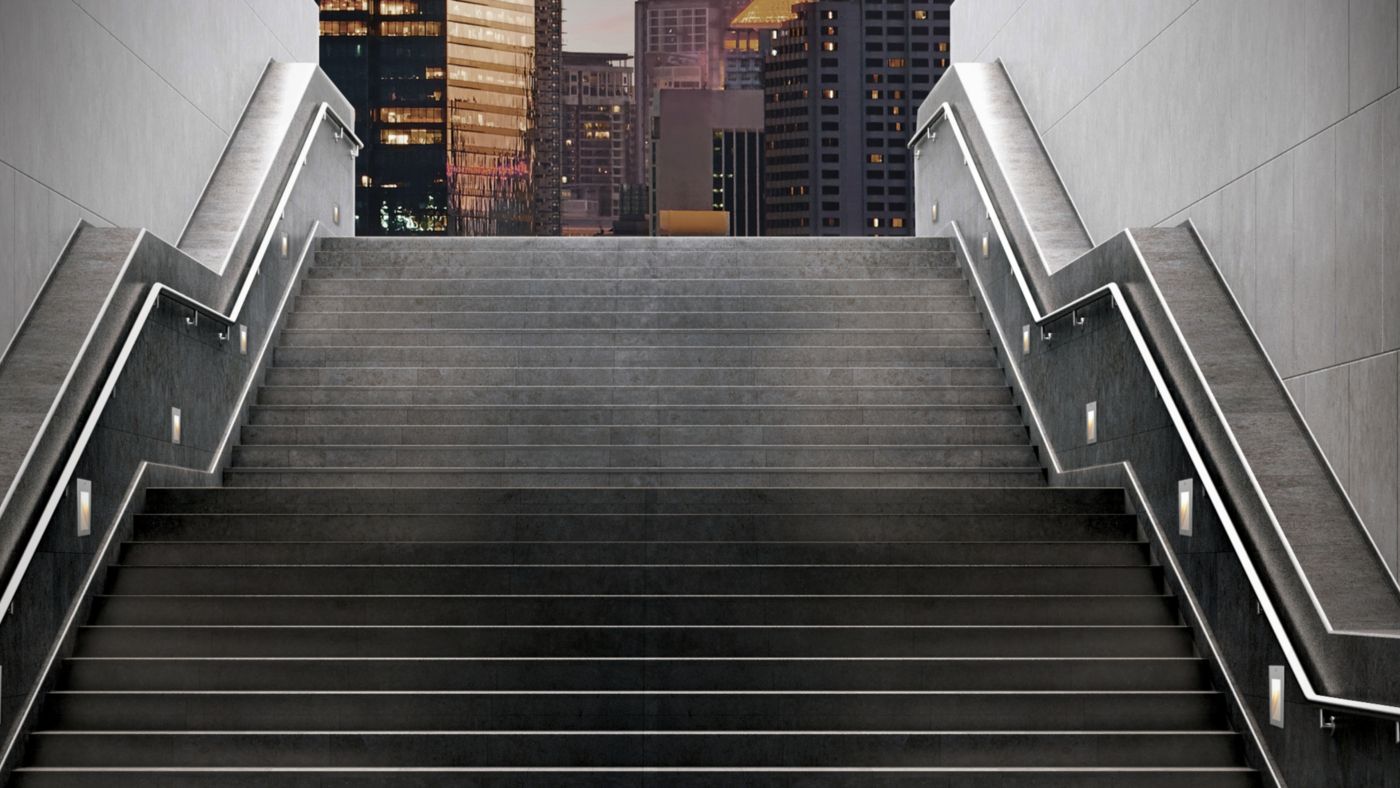 Lumascape is helping customers save time and money while simplifying path light installations with the new Reed RD2 Vertical Recessed Wall Light. Providing over 200 delivered lumens with a medium-narrow beam, this slim yet powerful luminaire can illuminate wide pathways, stairways, and cycleways from just one side due to its exceptional forward throw distribution.
With its small footprint, the Reed RD2 offers robust performance with a vandalresistant design that blends seamlessly into multiple surface types. The luminaire can be easily installed into concrete or drywall using the pre-installation kit and is suitable for both indoor and outdoor applications, giving contractors maximum design flexibility.
It also offers these additional features:
50º x 30º beam delivers wide area coverage
Recessed baffle provides low glare and soft diffusion
DALI or 0-10 V dimmable control options offer maximum design flexibility
 Using three luminaires, the Reed RD2 can illuminate a 6.5' (2 m) wide stairway to an average illuminance above 4 fc (40 lux).
"Pathways are commonly lit from two sides, which increases time, labor and material costs. The new Reed RD2 Wall Light was designed with a powerful throw distribution, so luminaires are needed on only one side. This allows contractors to create beautiful hardscapes with reduced glare." 
- Adam Warburton, Product Manager
The Reed RD2 Vertical Recessed Wall Light is available now.
---
About Lumascape
Lumascape transforms spaces with precision-engineered lighting solutions proven to perform. Since 1991, customers have relied on us as a leading manufacturer of high-quality, innovative luminaires that solve their toughest lighting challenges. Our global experts combine sophisticated design, advanced technologies, quality materials, and rigorous testing to manufacture a comprehensive range of lighting systems that consistently exceed performance expectations. Lumascape is a member of the Hunter Industries Family of Companies. 
---
Media Contact
Caroline Jones
Marketing Manager
+61 409 219 969 Direct
caroline.jones@lumascape.com