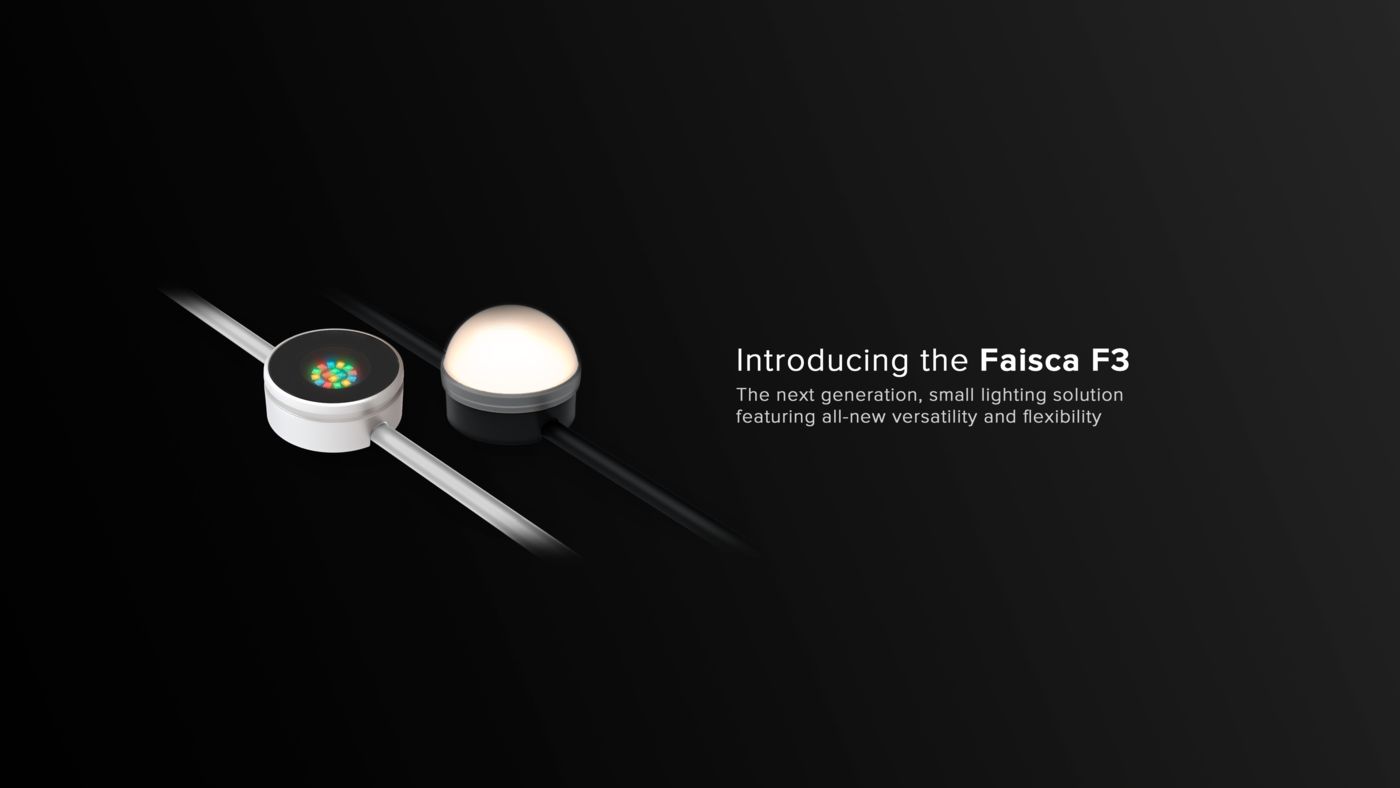 Introducing the Faisca F3
The smallest, brightest and smartest Lumascape luminaire yet. The Faisca F3 is a small, intelligent and high-powered architectural marker light that combines a compact design with intuitive mounting for easy and rapid installation, with the ability for long runs and a large number of nodes.
Packed with features, the Faisca F3's plug and play electrical connections allow for increased customization in a wide variety of large scale applications and the compact design is enhanced with the power supplies and control equipment housed well away from the luminaires creating a seamless aesthetic.
High quality LEDs achieve increased intensity whilst continuing to maintain beautiful, rich and vibrant colours with even illumination and colour consistency. 
The Faisca F3 can be integrated into a single network alongside other PowerSync™ enabled products, and supports the new PowerSync5™ protocol for even longer cable runs and larger fixture counts. This inter-connectivity enables the easy deployment of captivating mixed facades without complications. From highlighting architectural elements to super smooth crossfades and colour flows, imagination is the only limit to what can be achieved with a combination of luminaires in a PowerSync™ network.