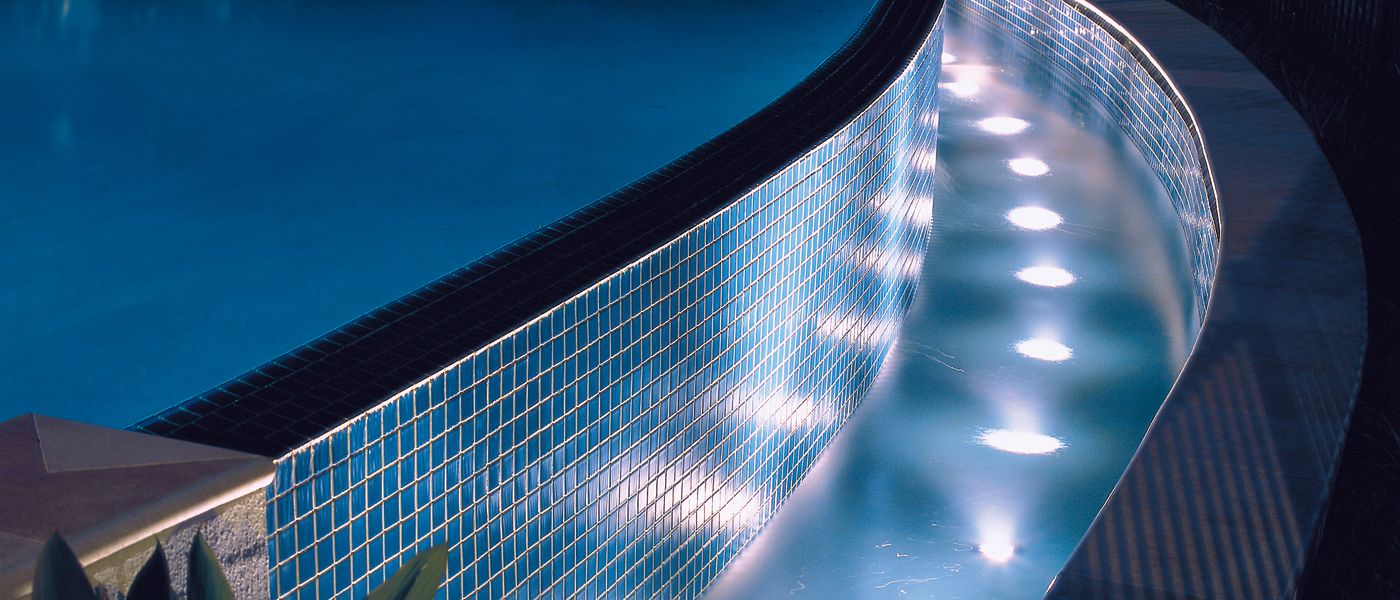 Lumascape is thrilled to announce the re-release of the Nero NE2 underwater luminaire. This luminaire is built on the proven, rock solid 316 stainless steel and glass platform, and now includes more intelligence, more efficacy, and greater performance.
The LS333ANS-2COB Nero NE2 is a high-performance luminaire that features "Chip on Board" technology. This best-in-class luminaire packs power into a compact form factor with high lumen density and wide light distribution.
With the Nero NE2 on your next project, imagination is the only limit!
Benefits include:
Delivers an incredible 1,100 lm* from a compact luminaire for best-in-class effects
"Chip on Board" technology provides exceptional lumen density and efficiency
40º, 60º, 65º x 45º, and 75º x 75º beam angles ensure design flexibility
Fixed 0º to 15º tilt factory installed, directing light exactly where it is needed
Manufactured from 316 stainless steel using ElectroPolish+ technology for extreme durability
Rated IP68 for top performance in challenging environments
Ideal for swimming pools and fountains
An adjustable mounting ring provides 20º of rotational adjustment in both directions after installation. This makes it easy to install the luminaire perfectly level in any environment.
"From illuminating swimming pools to fountains and water features, these best-in-class underwater luminaires deliver unmatched performance and reliability to bring any project to life."
- Cameron Spiller, Technical Manager
Choose between 0º and 15º fixed downward tilt angles. The 15º fixed tilt angle directs the beam below the surface of the water, keeping more light in the pool. This makes a glowing effect viewable from the surface, bringing your pool to life! The rotation ring ensures the lamp can be adjusted to the perfect beam direction in almost every installation.
The Nero NE2 uses Chip on Board technology which combines LEDs to create a single light source. This means that this luminaire is great for demanding lighting applications, has superior color-over-angle consistency, provides better thermal performance, and delivers a higher lumen density.
The LS333ANS-2COB also features Lumascape's MicroAntiLeach technology. MicroAntiLeach prevents any moisture or vapor from entering the luminaire through the cable. The luminaire remains hermetically sealed even if the cable is damaged.
---
About Lumascape
Lumascape transforms spaces with precision-engineered lighting solutions, proven to perform. Since 1991, customers have relied on us as a leading manufacturer of high-quality, innovative luminaires that solve their toughest lighting challenges. Our global experts combine sophisticated design, advanced technologies, quality materials, and rigorous testing to manufacture a comprehensive range of lighting systems that consistently exceed performance expectations. Lumascape is a member of the Hunter Industries Family of Companies. Learn more at lumascape.com. 
---
Media Contact
Caroline Jones
Marketing Manager
+61 409 219 969 Direct
caroline.jones@lumascape.com