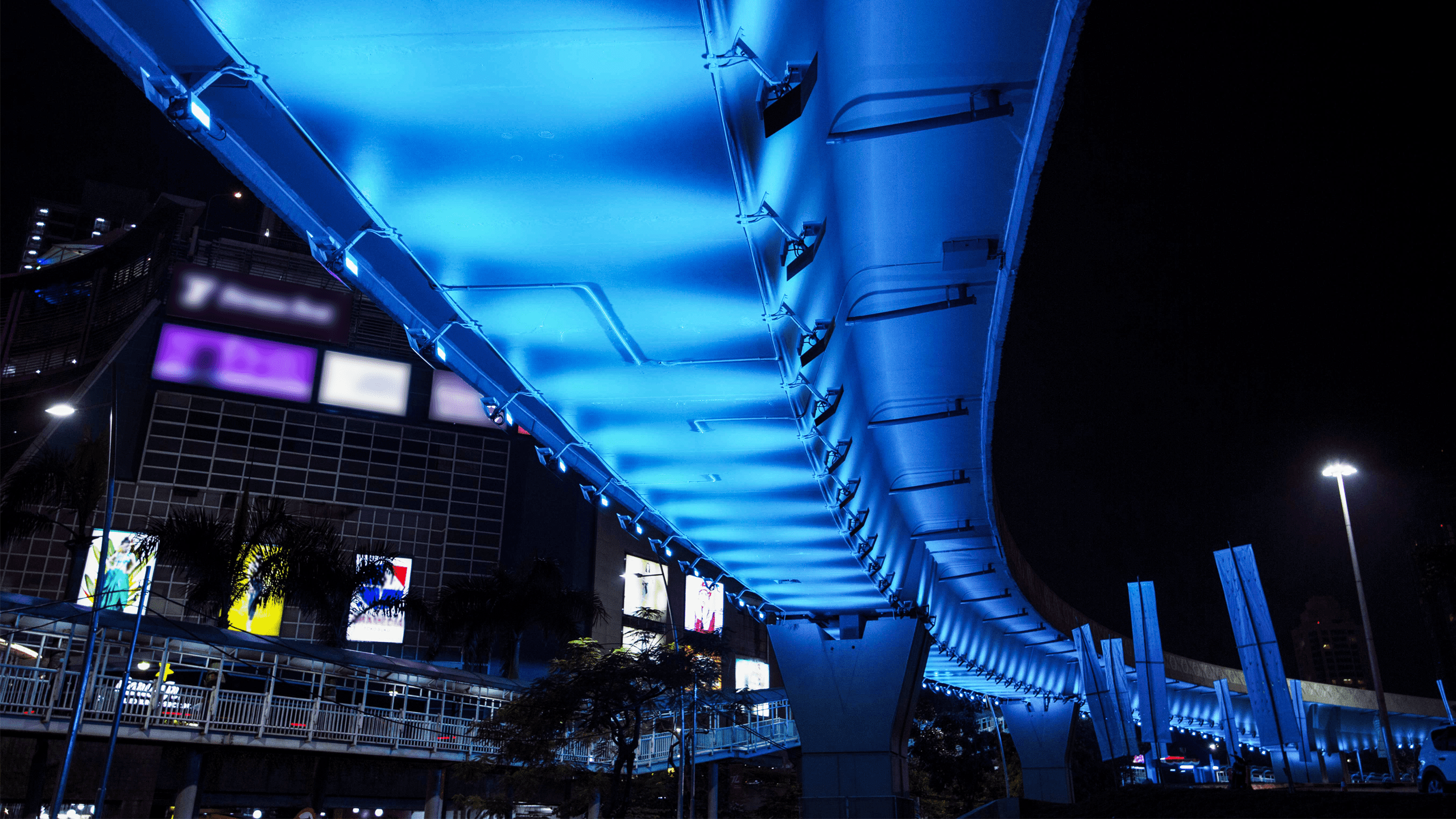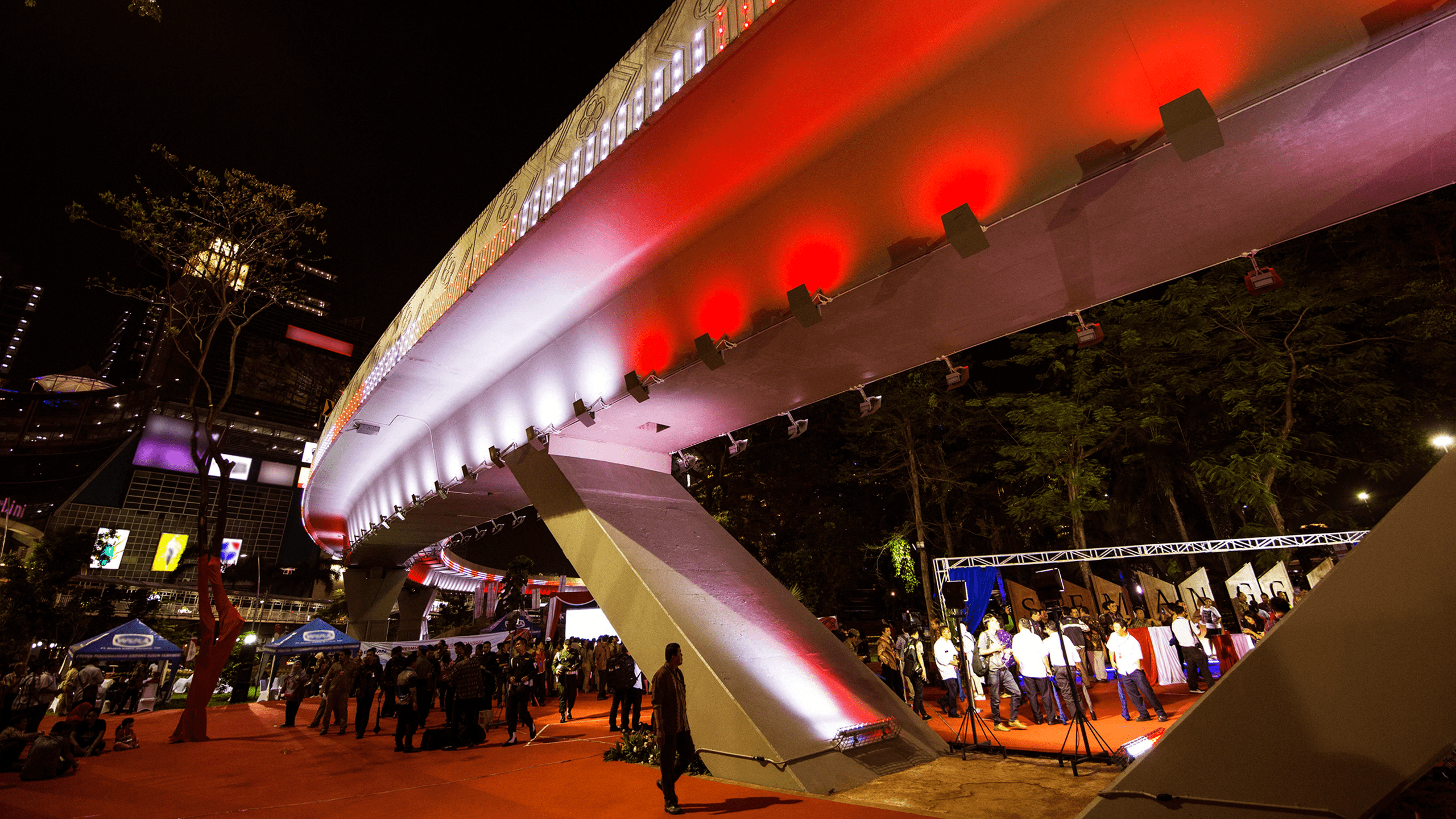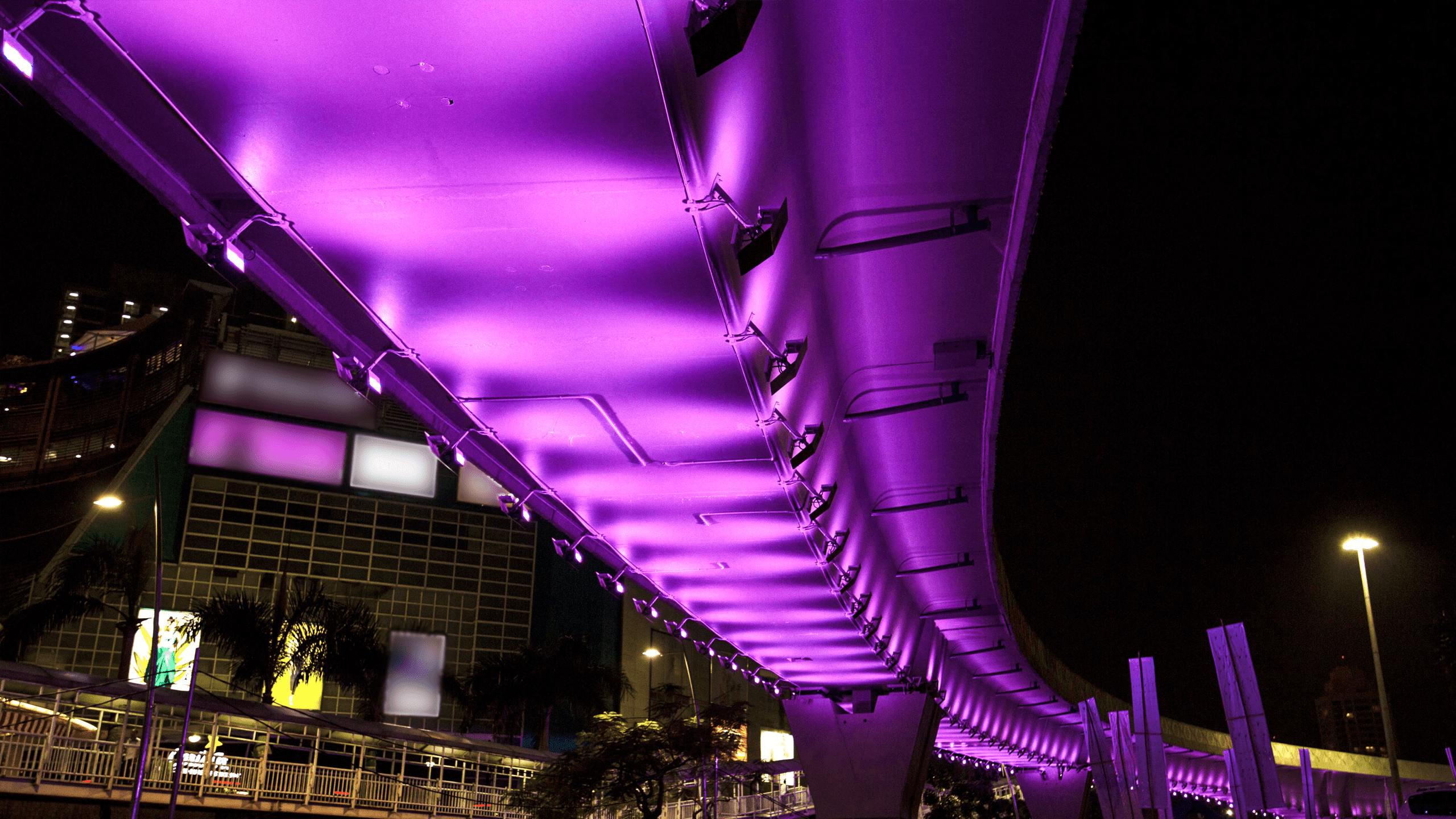 Highly-anticipated overpass quickly becomes beacon of South Jakarta with new architectural LED lighting system
Jakarta's Semanggi interchange overpass is yet another progressive infrastructure project from the government of Indonesia.
The ground-breaking project was recently inaugurated by President Jokowi Widodo on August 17, 2017, which coincided with the commemoration of the 72nd anniversary of Indonesia's Independence Day.
Jakarta's Governor Djarot Saiful Hidayat described it as a "special gift for Jakartans and for the nation".
Designed to accelerate the traffic flow in the Semanggi 'cloverleaf' interchange area by up to 37%, it has been heralded as one of the city's most notable and efficiently executed projects.
One of the major project developments was the successful installation of colour-changing architectural LED lighting system by Lumascape.
Architectural lighting solution
One of the major challenges for this lighting project was the difficulty of getting any type of contractor into the area.
Due to the high traffic congestion, construction workers and other contractors would often be only able to work during the off-peak night hours.
It was crucial that the lighting specified had proven durability and guarantee that it would continue to operate at maximum output and maintain exceptional light quality, with little maintenance required.
Lumascape's proven product-testing and manufacturing processes, as well as its record of accomplishment in similar projects was a significant factor in being specified.
A Lumascape technical lighting specialist flew from Lumascape's Australian office to work with important members of the project to ensure successful installation and operation.
Through collaboration with our distributor Creative Lighting Asia, and several other important members of the project, the Semanggi interchange is now lined with over 1,600 of Lumascape's Quadralux Q2, Quadralux Q4, and Linealux L5 architectural LED lighting fixtures. The architectural lighting provided a huge spectacle to onlookers and national press at the inauguration attended by President Jokowi Widodo and Governor Djarot Saiful Hidayat.
Click the video below to see the lighting in action: